Image

Get Lasting Relief From Mosquitoes, Guaranteed.
Mosquito Control in the NC Piedmont
Are you sick and tired of sharing your backyard with mosquitoes? We don't blame you. Nothing ruins outdoor fun in North Carolina quite like these biting insects. Let the experts at Tailor Made Lawns significantly reduce the mosquito population in your yard with our highly effective, monthly mosquito treatments that target the areas mosquitoes live & breed. Sign up for our seasonal program and pre-pay today.
About this Service
Here at Tailor Made Lawns, we know that mosquitoes are more than just a nuisance. These insects carry dangerous diseases like Malaria, West Nile Virus, and Zika Virus that can pose a risk to the health of your loved ones and pets. To provide an extra layer of protection to your home, we've designed our mosquito control treatments to form a barrier around your yard that lasts 3-5 weeks. With our 7-treatment plan, you will receive: 
Highly effective monthly treatments from April through October
Control of mosquitoes as well as other flying insects like gnats and 

no-see-ums

Targeted sprays in all-natural areas and turf to eliminate breeding grounds
Targeted sprays 15-20 ft. up into landscape trees and wooded areas
CONTACT US TODAY TO GET FAST MOSQUITO RELIEF!
If Mosquitoes Return, We Will Too!
Your family's health and comfort are our priority. Our monthly mosquito control treatments in North Carolina are the ideal way to keep mosquitoes out of your lawn—and your yard—permanently. If your treatment stops working due to rainfall or another issue before the next visit, don't worry: we'll come back and retreat free of charge. Stop mosquitoes and other flying insects from infiltrating your property so you can enjoy your yard comfortably again!
4.9 Google Rating With Over 300 Reviews
Here at Tailor Made Lawns, we understand that you can't trust your home and yard to just anyone. There's a reason our customers love us—we believe in delivering quality results with the highest level of service. After all, we're your neighbors and fellow supporters of the local community so we would not feel comfortable delivering anything less. We're proud to be one of the highest-rated companies in the area—we have a 4.9 rating on Google with over 300 online reviews.
Special Event Mosquito Treatments
If you have an outdoor celebration approaching, our special event mosquito treatments in North Carolina can keep bugs at bay so your guests can enjoy themselves. We'll spray your yard prior to the event, so you can rest easy knowing there won't be any uninvited guests to ruin your fun. Just a single treatment is all you need to ensure your party goes off without a hitch!
Image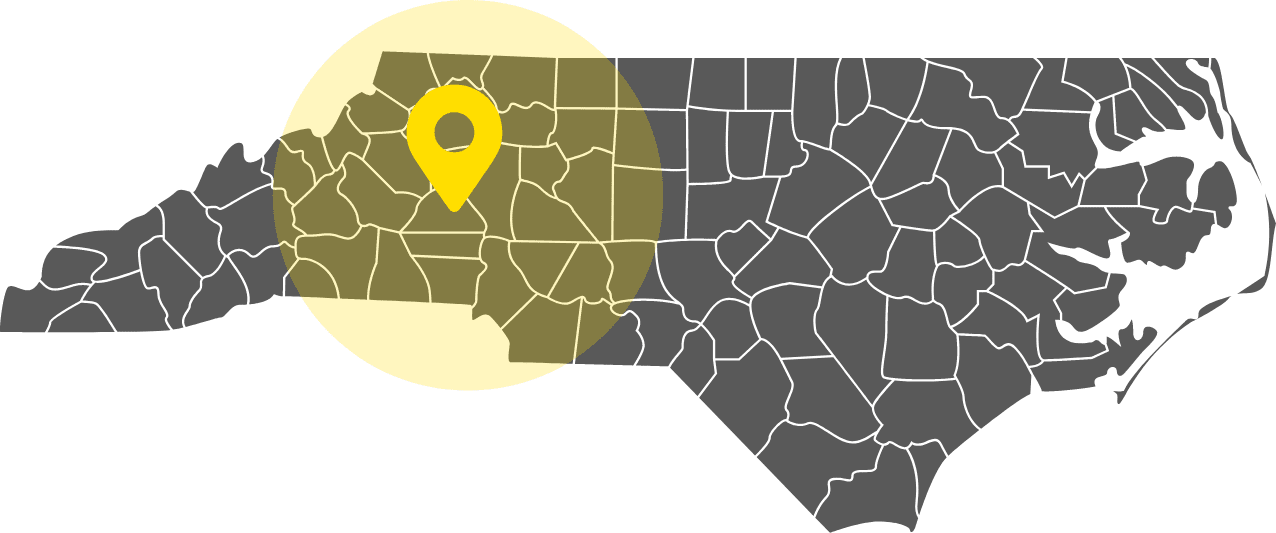 SERVICE AREAS
Areas We Service
As a locally owned company, Tailor Made takes great pride in making our neighbor's dream lawns come to life. We've been serving the Piedmont area since 1995, meaning we have over 25 years of extensive knowledge of our local grasses and plants, and how to properly care for them. We currently serve the following areas: