Image

Protect Your Family From Fleas & Ticks
Comprehensive Lawn Care and Pest Control Programs
Flea & Tick Control in the NC Piedmont Area
When you think of common outdoor pests in the summer, what do you think of? Aside from mosquitoes, bees, and other stinging insects, fleas and ticks are also a very real threat to homeowners in North Carolina. Protect your children and pets from these disease-carrying pests with our professional flea and tick control treatments. You'll be able to spend time outdoors and feel good about it!
Get Your Free Lawn Care Estimate
About this Service
Did you know fleas and ticks can seriously harm the health of your children and pets? Aside from the incessant scratching and overall discomfort, they also transmit diseases like dermatitis, tapeworm, anemia, and more to your pets. Humans can contract diseases such as modern plague, Lyme disease, and cat scratch fever—all of which are significantly debilitating. Don't run the risk of flea and tick bites this summer. Let the experts at Tailor Made Lawns fortify your yard once and for all.
With our flea and tick control plan, you can expect:
Monthly applications to control these pests in your yard
Targeted spray application to turf, low bushes, and undergrowth
Alternating granular application to aid during wetter seasons
Contact us today to kick pests out for good!
The Best Solution To Keep Your Family Safe, Guaranteed!
Our priority is ensuring that your family is safe and sound in your home and yard. Every homeowner wants a backyard they can enjoy, and our monthly flea and tick treatments can help you do just that. We'll spray your yard year-round to make sure you can enjoy your yard in every season without the threat of fleas or ticks. What's more, if you aren't happy with the results or if these pests persist in-between visits, simply give us a call and we'll re-treat your yard for free.
What's included in this service
Image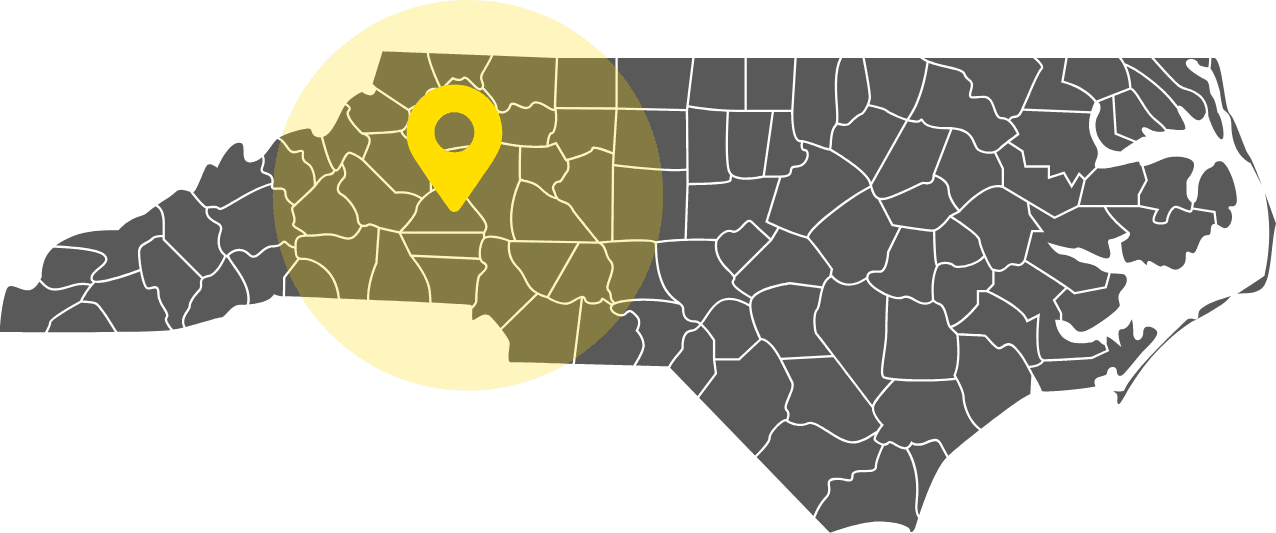 SERVICE AREAS
Areas We Service
As a locally owned company, Tailor Made takes great pride in making our neighbor's dream lawns come to life. We've been serving the Piedmont area since 1995, meaning we have over 25 years of extensive knowledge of our local grasses and plants, and how to properly care for them. We currently serve the following areas: