Image
Get $50 Off Mole Control Today
Comprehensive Lawn Care and Pest Control Programs
Mole Control in North Carolina
Moles may be cute, but they can cause significant damage to your lawn and garden. If you've ever had to deal with these pesky burrowers, you know how frustrating it can be. Moles are known for their ability to dig tunnels and mounds, which can ruin the look and health of your lawn. Our mole control service is designed to help you get rid of these creatures and prevent them from causing further damage. Our team of experts has years of experience dealing with mole infestations, and we use safe, humane, and effective methods to control their population. So, if you're tired of battling with moles, contact us today to learn how we can help you regain control of your lawn.
We Offer Several Mole Control Options
To best serve your needs, we offer two distinct packages to control the moles in your yard. Whether you simply want to get rid of the immediate mole control problem at hand—or be mole-free all year round—we have a package that is right for you. Our mole control services always begin with a free inspection of your lawn, where we'll make recommendations and discuss how to best manage and eliminate moles in your yard. From there, we'll use the finest commercial mole repellents on the market, so you can rest assured that your mole problem is being attacked from every angle.
Single Season Mole Control
Our Single Season Mole Control package starts with three applications of Mole Scram Professional. This product works by coating worms and other insects—the mole's food—with a bad taste, making them unappealing. Mole Scram also causes the tunnels made by the moles to start smelling, which encourages them to leave wherever it's been applied. Our three-step process is for mole removal only, and the process includes:
An initial application to funnel moles out of your lawn toward the perimeter of your property.
A second application applied about a week after the first mole control treatment, treating the remainder of your lawn, and getting the moles to leave your yard entirely.
A third application, including a follow-up inspection of your lawn to make sure there are no more moles in your yard, and additional mole control treatment to the perimeter of the property to extend control. 
All-Season Mole Control
Once our professional teams have driven the moles from your property with our Single Season Cycle, we will continue to treat your lawn every six to eight weeks if you choose this all-encompassing mole control package. The only way to keep moles out of your lawn is with continuous treatment. This package allows you the peace of mind of mole prevention all year round and includes free service calls for any mole-related issue. If you see a tunnel, we'll take care of it!
Guaranteed Results
Here at Tailor Made Lawns, we guarantee that our mole control services will evict moles from your yard. If you have a problem with voles, we can discuss options for them as well! We understand how important it is for our customers to have a healthy lawn, and we'll always work hard to make sure your lawn is pristine and thriving.
What's included in this service
Image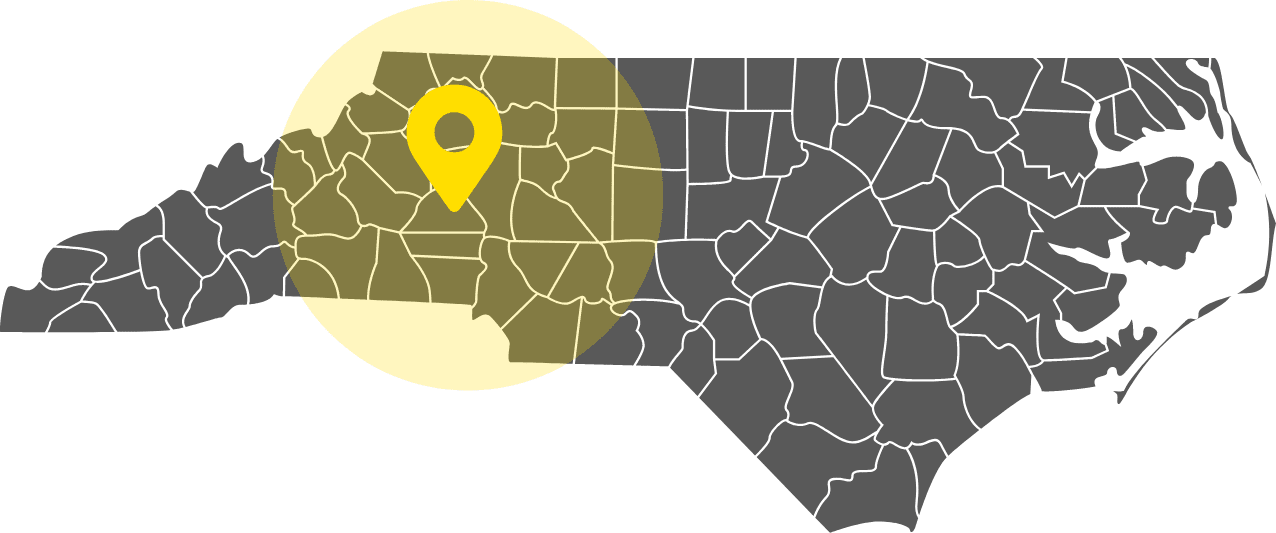 SERVICE AREAS
Areas We Service
As a locally owned company, Tailor Made takes great pride in making our neighbor's dream lawns come to life. We've been serving the Piedmont area since 1995, meaning we have over 25 years of extensive knowledge of our local grasses and plants, and how to properly care for them. We currently serve the following areas:
Common Questions Customers Ask Our Pros