Fall Lawn Care Tips for North Carolina
Image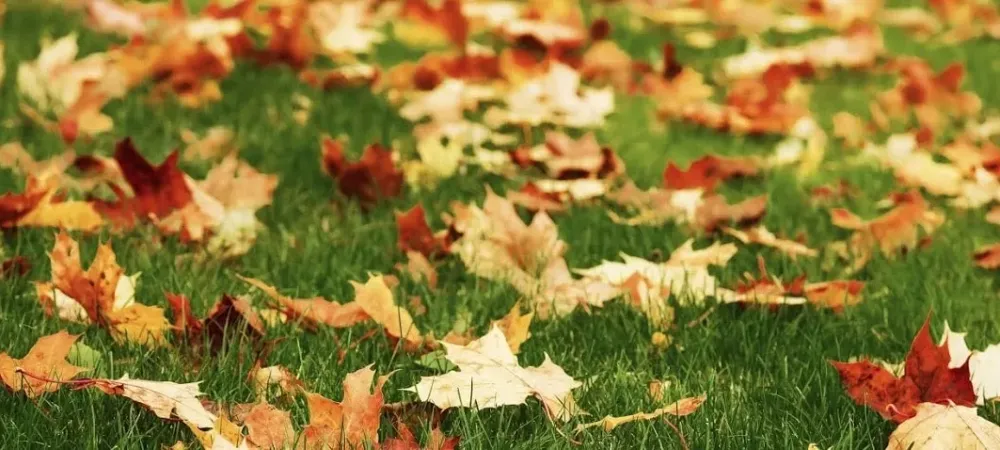 Summer is over and fall is finally here, and that means it is time to switch up your lawn care routine. It may seem obvious, but in the fall, your landscape has different needs than in other seasons. Rejuvenating your lawn after a long, hot summer is a key element to your fall lawn care routine. Check out these fall lawn care tips to ensure that your lawn is ready for winter!
Why is Raking Your Leaves Important?
The site of fallen leaves on your lawn may be pretty and invoke that fall nostalgia, but when leaves are left on your yard it can create a breeding ground for disease and fungus. When leaves cover your lawn, they prohibit your lawn from receiving the proper nutrients it needs to thrive--such as sunlight, water, etc. To avoid this, make sure to rake your yard often to keep the grass clear.
How to Mow Your Lawn
When you mow your lawn in the summer, you mow more frequently. But in the fall seasons, this changes. In the fall, your lawn's growth will begin to slow down, so you can mow your lawn less frequently. Set your mower blade on a higher setting to make sure you don't disturb the roots--try a height of three to four inches for the best results. Here are some tips from our lawn care professionals on mowing your lawn in the fall:
Reduce the number of times you mow. It's important to continue to mow your lawn in the fall, but the change in the seasons reduces how fast your grass grows, meaning less trims than in the peak of spring.
Gradually decrease the height of the blade. Although you want shorter grass by the last two trims, you never want to cut more than 1/3 off of the blade at a time. Be sure to gradually decrease the height of the blade a bit each time, to avoid any issues.
Use a low setting for the last two mows. This allows more sun to reach the crown of the grass and will leave fewer leaves to turn brown throughout the colder months.  Be careful not to scalp your lawn.  Damage caused by mower blades at this time of year may not recover until Spring!
Why is Aerating and Seeding Your Lawn Important?
Your grass may not grow as quickly in the fall as it does in the summer, but did you know that the fall season is the best season for growing new grass and strengthening root systems? In the fall, sow new grass seed into your lawn to fix bald batches, bare spots, and thinning areas to ensure a lush, healthy lawn come springtime. A healthy lawn in the fall is essential to a healthy lawn in the spring. We recommend core aeration & seeding in the fall for all lawns, regardless of their current state. After a summer full of hot weather, heavy foot traffic, insects, and more, your lawn could use a boost when October rolls around. Here's how it works:
Aeration: Throughout the summer, your grass becomes compacted, and nutrients such as water and sunlight are not able to reach its roots. Core Aeration helps to reverse this damage by removing small plugs throughout your grass to help it breathe and receive vital nutrients.
Overseeding: Once your lawn has been aerated, the best next step is to lay down new seed to encourage new growth. This will help to replenish the seed, fill in bald spots, and strengthen the grass overall.
The truth is, fall is an important time to give your lawn a little extra TLC. Following these steps can help revive the look of your lawn, prep it for spring-time growth, and increase defenses against weeds to keep it safe throughout the winter!
Get Rid of Weeds in Your Lawn
In the fall, weed control is as important as ever. During the colder months, weeds will start to compete with your grass for nutrients and energy to grow--and you don't want the weeds sapping the strength out of your lawn. Apply liquid weed control treatments to your lawn during the fall season to get rid of weeds that could be crowding your grass to give your lawn more breathing room and more nutrients to make it through the winter. Most homeowners try to get a handle on weeds during the summer, but be sure to deal with any that may still be hanging around.  As the cooler weather returns, weeds such as Wild Onions and Chickweed will make a return.  In the winter your grass is less active and more vulnerable to weeds, and once leaves and frost begin to coat your yard, they can be a real pain to deal with.
What's the Best Type of Fertilizer for Fall Lawn Care?
After a long, hot summer, your lawn is exhausted! Give your tired lawn a boost with fall fertilizer applications. Your first application of fertilizer for the season should be a good nitrogen-based fertilizer. Nitrogen fertilizer in the early fall will help to kick-start new growth. After that, you should switch to a phosphorus-based fertilizer, which will strengthen the roots of your grass and help it to make it through the cold winter season.
Contact Your Local Lawn Care Professional
Taking care of your lawn in the fall can be rewarding, but it can also be difficult and time-consuming. Your local Charlotte lawn care professionals at Tailor Made Lawns will be happy to take care of all your fall lawn care needs for you, so you can spend less time in the dirt and more time enjoying your home! Contact us today at [phone-number] for expert lawn care in North Carolina.